It's very tough to find out any Grammarly alternative though I've picked up 10 nice grammar checker tools which may be used if you wanna have a variation in using such type of tool.
So, in this blog post, I'll show you five alternatives to Grammarly so that you can use any of them to make your writing error-free.
Grammarly Alternative
So, let's check out the list of all the powerful alternatives to Grammarly now.
Visit Grammarly Now [Click Here]
PaperRater
PaparRater is the first alternative to Grammarly because it has so many exciting features. It checks for different issues of your writing like grammar, spelling, punctuation, plagiarism etc.
Don't be amazed to see that PaparRater is a plagiarism checker too. Yes, PaperRater can detect the plagiarism issues from any piece of text because it has a robust plagiarism detection functionality in it.
Though the tool serves a lot of things to make your writing flawless, you'll need to go for the premium plan of the tool to have all of them. The free version has some limitations, but it can still be a reliable tool to try when you need to correct your writing.
The tool is very fast and works great online. An exciting feature of this punctuation checker is that you can upload your text on the tool before you check its errors. This is a convenient way to check your writing because the most common copy-paste option is a little bit bothering in some cases.
So, if you're in search of a powerful Grammarly alternative, then you can check this tool for sure.
Once I had a great need of writing 93 papers on a project. The project was my company's and the manager warned me to write the papers flawlessly. Otherwise, they may sack me from my job. As it was my first job, I did't wanna lose it. So, I wanted to save my job and for this reason I tried my level best to write my papers as neatly as I could. It was the time when I found PaperRater as my job's savior. Nice tool that has so many exciting features. Highly recommended.

– Buddhadeb Bhattacharjee
ProWritingAid
ProWritingAid is a great tool when it comes to checking your text from different angles. It's a reliable grammar and punctuation checker. In addition, It's also a plagiarism checker.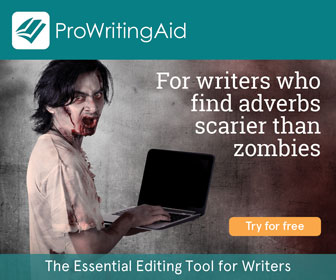 So, you'll get almost all sorts of checking tools in this tool like Grammarly, thus you can dare to determine this tool as one of the Grammarly alternatives.
There are both the paid and the free versions available in ProWritingAid and the good news is that the paid versions (there are 2 premium versions of the tool – Premium and Premium +) cost less than $50 per year. So, you can give this tool a try because of its cheap and at the same time, very effective in detecting different types of flaws in any text.
So, keep in mind ProWritingAid if you feel bored using Grammarly.
When I started my freelancing agency, I needed to create a website of my own. You know that a service website is something that needs so much content that I had to struggle to complete in a timely manner. I saw that in many places of my writing, there were errors. However, I could make the content of my website flawless by using a great tool like ProWritingAid. I'm always grateful to this awesome tool because it served me so well that I could attract many clients with the error-free content of my site.

– Sebastián
After the Deadline
The blank box shown below is from the great grammar and spelling checker named After the Deadline.
You can simply use the tool for detecting several types of grammatical and punctuation errors from your writing. To use the tool, you'll just need to do a few things.
First of all, go to the homepage of After the Deadline and copy your required text that you'll check with the tool. After that paste, the text in the box and hit the "Check Writing" button to start analyzing it.
So, if you wanna have a different touch in your text's error detection and correction, then you can use After the Deadline to get flawless content.
A highly recommended tool for anyone who wants to make his/her writing flawless and you know that everybody wants to make the writing flawless. So, this tool will be loved by almost anyone.

– João Gabriel
WhiteSmoke
WhiteSmoke is just another tool that works great online for detecting several types of grammatical errors from any piece of written content.
This is a premium tool, so you need to pay for using it. When I checked the too, I became astonished to see that a tool can do so many things for our writing.
WhiteSmoke claims that it can detect a lot of errors from your writing which haven't been previously identified. This claim isn't light as the tool checks a piece of writing from the core of its grammatical formation.
The layout of the tool has been improved over time, so you'll feel an easy-to-use experience with the tool. The update of the tool comes regularly which makes you sure that if there's any bug in a previous version, then that will soon be fixed with a quick update.
I'll just say one word about the tool – AWESOME.

– Mayumi
GrammarBase (Now Easy-Easy)
I came to know about another great tool lately which is GrammarBase. Though the name of the tool was GrammarBase when I first found it, now it's named as Easy-Easy.org.
However, whatever the name of the tool is, it's a decent tool for checking your writing's different errors like grammatical flaws, wrong punctuation usage, sentence formation complexities, spellings etc.
The tool can detect and correct all types of errors with its mighty functionalities. So, you can rely on it without any hesitation.
But one negative side of the tool is that the pricing is way too higher than that of many other tools. So, if you feel that the price is too much high for you, then this tool mustn't be a good alternative to Grammarly.
Though GrammarBase is really an expensive option for making our writing flawless, I got an awesome benefit from the tool. I've tried different tools for checking my writing and found that GrammarBase is a nice tool for making my writing errir-free. Thank you GrammarBase to take care of my writing.

– Giovanni
So, these are the Grammarly alternative tools that you can check at the time of finding out a tool other than Grammarly. I hope that you'll find a nice alternative to Grammarly if you check this list of tools.
But I've already told you that it's not an easy job to find out an alternative to Grammarly because Grammarly is the most reliable online tool that comes on top of any list of grammar checkers. To know more about Grammarly, read Grammarly review – all of your questions like how much is Grammarly, how to use Grammarly, or does Grammarly work etc have been answered in the post.